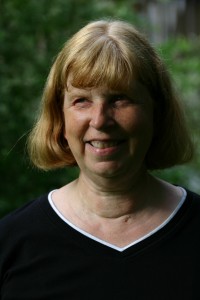 I taught 7th and 8th grade English for many, many years. I love talking about books with teens (and others who like to read books for teens!) and writing with them. I helped run a two week summer writing camp for students in grades 6-12. Writing with these students and hearing them read their pieces was a highlight of each summer.
I earned my MFA from Vermont College of Fine Arts in 2007. I co-run a Novel Writing Retreat at VCFA in March. I am a member of SCBWI.  I won the Pen New England Discovery Award for my work-in-progress in 2007.
I live in Vermont and enjoy spending time with my family. When I'm not reading or writing, I love taking long walks (especially in the woods), birding, gardening, and baking.